Annual Hall Clean Up – Tuesday 11th July at 6 pm. If anyone wishes to give a hand with the clean up, please just come along to the Community Hall on the night you will be sure of a warm welcome and you are guaranteed to have a lot of fun while helping to keep the hall in good condition for the whole community!
Next Hall Meeting – Tuesday 15th August at 7.30 pm in the Community Hall. All welcome.
Community Walk and Tea – Sunday 20th August, starting 2 pm from the Hall and heading to Pantllyn Pool. All you need are good walking shoes, suncream (as it is bound to be sunny!) a drink to take on the walk and something to share for the tea table.
Harvest Supper – Saturday 7th October at 7 pm in the Community Hall.
Lip Sync Competition and BBQ – Saturday 28th October 6.30 – 7 pm.
The Hall Committee invites you to the highlight of the Merthyr Cynog social calendar!
To help us raise vital funds for contribution towards repair and rebuilding of the halls boundary wall we ask you to come along and compete in the Lip Sync Battle.
No singing skills required! Just dress up, dance and lip sync along to your favourite musical act.
Get together with your family, friends or neighbours to put an act together. Solo's, duets & group entries welcome. Prizes for the best acts! Non competitors welcome too!
There will be a BBQ and bar from 6.30 pm onwards, entertainment to commence from 7pm.
Please let the hall committee know about your entry by 15th October. You just need to bring along your track on CD/MP3 and be willing to let your hair down!
Find out more on our Facebook event page!
___________________________________________________________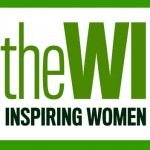 Merthyr Cynog & District Women's Institute meet at 7.15 on the first Tuesday of the month in the Community Hall in Upper Chapel. You can come along several times without 'joining' – as a taster. You will be made most welcome indeed by the regulars, and we hope that YOU will become a regular too. Call Annette on 01874 622892 for more information about our activities.
And don't forget! All year round…there are several regular groups which meet weekly. WI Meetings held the first tuesday of every month in the Community Hall at 7pm. Come along to enjoy talks, demonstrations, film shows, crafts and a whole host of other activities!
The Evergreens meet on the last Tuesday of every month, between 2pm & 4pm. A fun, informal group based on enjoying each other's company, chatting, playing cards, quizzes and trips out and about. 
There is also, the local Women's Group welcome members of all ages. Friendly and informal, it is a good opportunity to get together with friends to enjoy trips and activities all year round. Recent activities include visits to the theatre, spa trips and amateur dramatics, as well as regular trips to places of interest across the UK. 
For the younger generation, Pontfaen Young Farmers Club meet on Wednesday nights, enjoying a range of fun activities and competitions.
Friday's at 7pm. Badminton club is back on! All standards welcome, £2 per person ( includes a cup of tea!)  
For more about regular clubs and local activities, visit our groups and activities page!