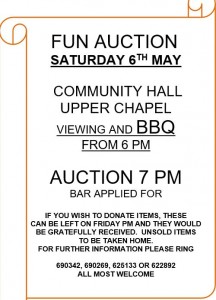 ^^^^^^^^^^Fun Auction!! Saturday 6th May. All welcome!^^^^^^^^^^
_____________________________________________________________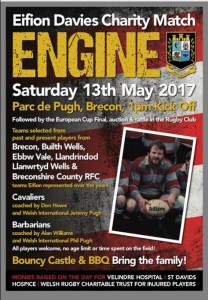 EIFION DAVIES 'ENGINE' CHARITY MATCH
On Saturday 13th May at 1pm, Parc De Pugh there will be a Charity Match in memory of our great friend Eifion 'Engine' Davies. The teams will be selected from past and present players from the teams that Eifion represented during his playing career.
All monies raised on the day will be donated to MACMILLAN NURSES, VELINDRE HOSPITAL, ST DAVIDS HOSPICE and WELSH RUGBY CHARITABLE TRUST FOR INJURED PLAYERS.
Anybody interested in playing in the game please add your name to the list in the Clubhouse. Please come and support the event in memory of a great man.
___________________________________________________________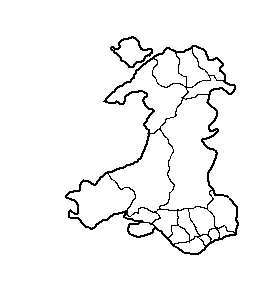 Local elections
On 4 May 2017 elections will be held for Powys County Council and your local Community Council.
Election to Powys County Council
73 County Councillors are to be elected. Each County Councillor represents a division that comprises one or more communities. On average, every division has an electorate of about 1,500 electors.
Election to Town and Community Councils
For the 110 Town and Community Councils in Powys, there is a total of 1041 Community Councillors to be elected. The communities vary widely in geographical area and in their numbers of residents. The smallest has approximately 149 electors and seven councillors, while the largest has over 8,000 electors and 16 councillors. Many of the councils have retained the ownership of property and land for the benefit of their communities, while others have interests in community facilities, such as burial grounds and community halls. All act as the voice of their community and are regularly consulted by the National Assembly for Wales or by the County Council on local matters.
Download the guide here: Candidates_Guide_Welsh_Elections_2017_FINAL_VERSION_200516_ENGLISH
If you are interested in knowing more about the electoral process, please contact the elections office:
E-mail: electoral.services@powys.gov.uk
Phone: 01597 826717 or 01597 826747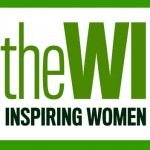 Merthyr Cynog & District Women's Institute meet at 7.15 on the first Tuesday of the month in the Community Hall in Upper Chapel. You can come along several times without 'joining' – as a taster. You will be made most welcome indeed by the regulars, and we hope that YOU will become a regular too. Call Annette on 01874 622892 for more information about our activities.
And don't forget! All year round…there are several regular groups which meet weekly. WI Meetings held the first tuesday of every month in the Community Hall at 7pm. Come along to enjoy talks, demonstrations, film shows, crafts and a whole host of other activities!
The Evergreens meet on the last Tuesday of every month, between 2pm & 4pm. A fun, informal group based on enjoying each other's company, chatting, playing cards, quizzes and trips out and about. 
There is also, the local Women's Group welcome members of all ages. Friendly and informal, it is a good opportunity to get together with friends to enjoy trips and activities all year round. Recent activities include visits to the theatre, spa trips and amateur dramatics, as well as regular trips to places of interest across the UK. 
For the younger generation, Pontfaen Young Farmers Club meet on Wednesday nights, enjoying a range of fun activities and competitions.
Friday's at 7pm. Badminton club is back on! All standards welcome, £2 per person ( includes a cup of tea!)  
For more about regular clubs and local activities, visit our groups and activities page!