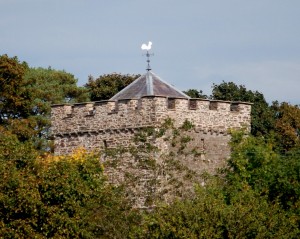 Merthyr Cynog parish is in the district of Brecon and the County of Powys, situated between the rivers Yscir and Honddu. It is an area steeped in legend, with a rich and complex history.
The origins of the name Merthyr Cynog are derived from the construction of a church during the 5th Century to honour Cynog ap Brychan, also known as Saint Cynog. The son of the legendary Brychan Brycheinog.  It is said that Cynog  joined a community of religious men leading an organised hermitical life upon Y Fan Oleu, a mountain in our very own parish of Merthyr Cynog. There he built him a small hermitage under a steep rock near the mountain's summit. They had no water except that which they fetched from the river at the foot of the mountain. Saint Cynog is said to have been murdered and buried in Merthyr Cynog churchyard, the church itself having been built upon this significant ancient shrine.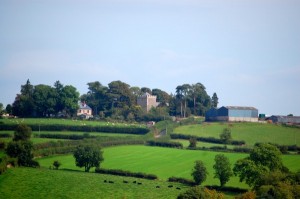 The village of Merthyr Cynog is still much as it was, centred around the church in a small hamlet surrounded by farms, with it's other traditional elements of post-office, shop and pub all unfortunately no longer running.
It is possible that both Merthyr Cynog and Upper Chapel settlements were in existence in the middle ages and may have medieval origin.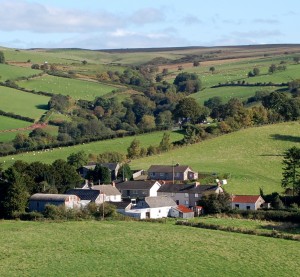 Upper Chapel itself also remains a quiet rural hamlet, home to the Merthyr Cynog Community Centre. A small settlement at a minor crossroads on the B4520, Builth Wells to Brecon road. 'Capel defrune honthye' was recorded in 1578 and its link to this settlement is confirmed by the 1798 reference to Capel Dyffrin Honddu or Upper Chapel. The Plough and Harrow public house (currently being restored as a private residence) was a valuable social centre, along with the meeting points of worship, the church and chapel.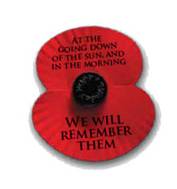 A touching memorial for soldiers who died during World War 1 stands within Upper Chapel Churchyard. An important document has been drawn up by Mr Vivian Parry detailing the lives of many local soldiers who fought during the Great War.  There are stories and records featuring familiar farms and surnames from Merthyr Cynog parish, alongside articles from the local press of the time and invaluable accounts from living memory.  You can view Vivian Parry's research here.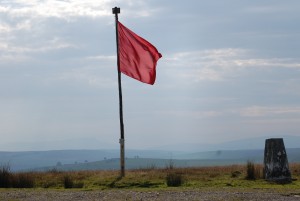 Much has been written about the nearby Epynt clearances during WW2. Many of the families living and farming in Merthyr Cynog Parish have a deeply personal connection to the Epynt, now used as the Sennybridge Military Firing Range. Until 1940 the area was occupied by a community of farmers and their families along with the school, church, chapel and pub.You can read more about Epynt's history and links here: The Epynt Way, Epynt Without People and Abandoned Communities